Nero for Infinity tower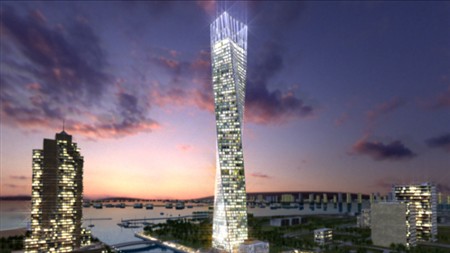 Imagine a tower whose unique spiralling design reflects the boundless energies and ever-changing shapes of the deserts, winds and seas that surround it.
Imagine a building whose stylish, graceful lines will become a byword for modern design and luxurious living throughout the world. This extraordinary design will make Infinity a classic of 21st century architecture, a tribute to the power of design and the role it can play in our lives.
Imagine a setting in the heart of the world's fastest growing, most dynamic city, DUBAI. Imagine Infinity, a truly unique building that spirals by an amazing 90º as its slender tower rises 80 stories into the sky.